Rock monster, Cherry Pie, is a fun and family-friendly festival band that's been around for nearly 20 years. Cherry Pie plays the biggest "Hair Band" hits and ballads of the '80s, including a few anthems from the '70s. "Over the top" is standard fare for these guys, so get ready to rock all night!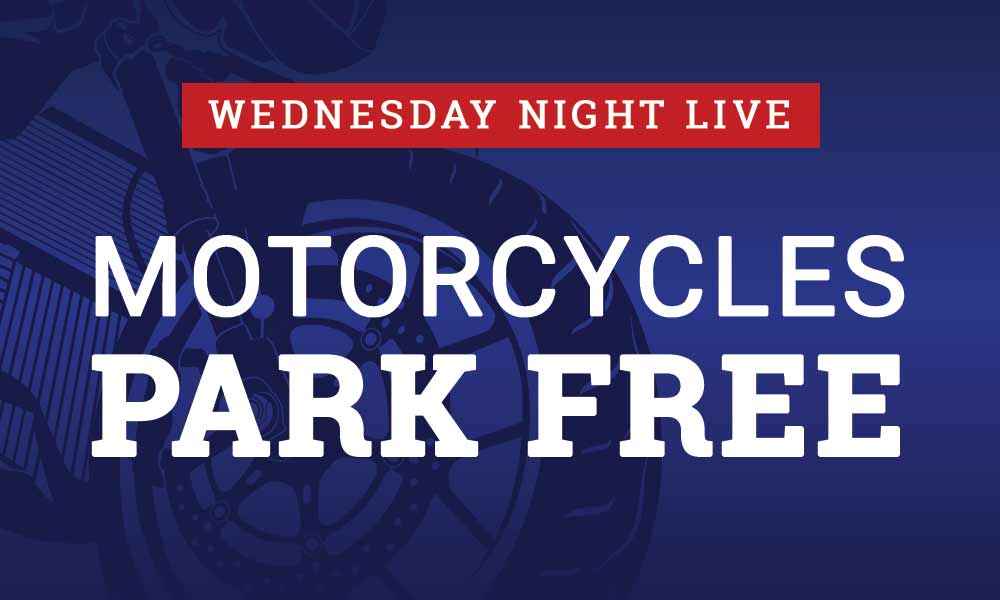 Did you know, all motorcycles park free at
Wednesday Night Live? Ride on down
and enjoy the summer weather!
Check out the full Wednesday Night Live schedule now or download and save it to your phone!