Sweet & Savory Funnel Cake "Fries"
Look for the giant 13 foot Golden Spork at the Bud Pavilion!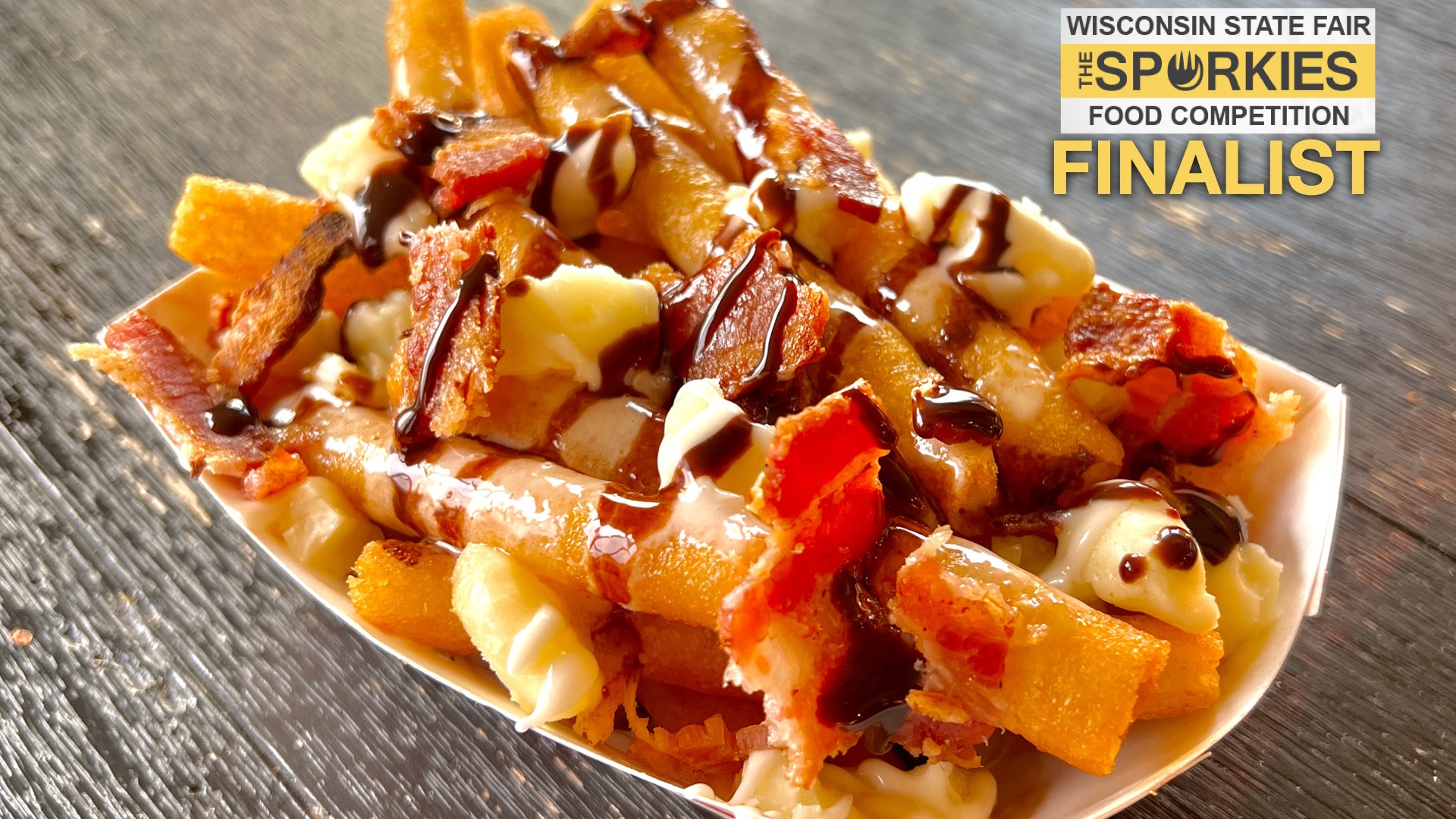 This dish pays homage to beloved Wisconsin State Fair staples in one decadent dish. Crispy and golden funnel cake "fries" are topped with savory cheese curds and crispy bacon pieces, then drizzled with rich chocolate sauce and a sweet cream cheese frosting glaze. The Sweet and Savory Funnel Cake Fries are sure to satisfy any craving for something sweet, salty, and indulgent.
Vote for The Bud Pavilion as the Fairgoer Fave!
Visit the Bud Pavilion
Try our Sporkie Finalist
Snap a Pic
Post your pic on social media with the hashtag #FairgoerFave
About the Sporkies
In 2023, Wisconsin State Fair is celebrating 10 years of The Sporkies, the beloved food competition that's created hundreds of delicious dishes throughout the past decade.  The Sporkie winner will be announced prior to opening day of the State Fair!
Good Times at the Bud Pavilion
Relive the good times at the Bud Pavilion with these photos from Wednesday Night Live, Wisconsin State Fair and Harvest Fair.